THE LIFE & TIMES OF DR. EDNA IRENE ELIZABETH HUNTER
                                                                                                              Donate to the Dr. Edna I. E. Hunter Scholarship Fund by Clicking Here
When you nearly reach 100 years of life, your obituary should speak of more than just your life. It should speak of the times and historic events of your life. It's literally a chronicle of your life against the entire history of an exceptionally long era, one of which there are few people left alive to recount its faces and facts, including the contemporaries of a centenarian. Friends, classmates, fellow parishioners, and family members of that era are usually long gone. And so too is it in the case of our dear, much beloved Dr. Hunter, a nonagenarian who was nearly a centenarian, called to rest just weeks shy of her 96th. She wanted to see 100+, but we're comforted by her unwavering love of Christ and our confidence that the Lord will give her an eternity beyond 100 because of her faith in that promise.
EDNA IRENE ELIZABETH HUNTER was born on March 16, 1925, a year before Queen Elizabeth, of whom, she was a contemporary, and whom, as an admitted "Britisher", she admired. She was nonetheless born a proud Jamaican in St. James Parrish, up Cambridge way, in the Retrieve district, to Thomas Coote and his wife S. Adina Coote, nee Allen. She was one of seven children born of that marriage who grew up together on a farm with a river running through it, out there near Cambridge, above and somewhat beyond beautiful and historic, sun drenched Montego Bay.
Dr. Hunter passed inexplicably on February 9, 2021 at the Jersey Shore University Medical Center, Neptune, NJ. Out of her siblings, she was the last to see a morning sun and whisper prayers at sunset and into the night. She was predeceased by her 5 brothers Derrick Coote, Dougal Coote, Herseley Coote, Herbert Coote, Euton Coote, and her one sister Enid Coote Bowen. She was born during the colonial era of Jamaica and supported its independence. She was a (People's National Party) PNP supporter, a Michael Manley voter, although she surely enjoyed discussing and even joking about PNP and Edward Seaga's Jamaica Labour Party in the same conversation. She saw and came into her adulthood through Jamaica's journey from the Federation of the West Indies to full independence and Commonwealth of Nations membership. And she was intellectually, spiritually, and patriotically engaged in the politics and social concerns of not only Jamaica, but her beloved America to which she immigrated in 1965. Indeed, in speaking of her nationality, she was quoted in a January 13, 1986 newspaper article published by The Press, Atlantic City as saying, "Nationalities are not important to me. I'm not hung up on being a black woman or being a Jamaican. I'm only hung up on justice and fair play."
She became acquainted with Seventh-day Adventism (SDA) in 1934, at age 14, the year WWII commenced, a war that not only consumed Europe, but also brought greater toil and sacrifice to Jamaica after the heavy toll the Great Depression and labor unrest had taken on Jamaica in the immediately preceding years. And when she was brought into the truth that is the SDA church, it was to the consternation of her beloved mother, an equally devout Methodist, whom all of her days she fondly called "Mommy". Indeed, when her mother, a proud and confident Methodist found out, she whupped her. But her mother eventually gave in to her daughter's determination and desire, and even came to an understanding of Jamaica's second largest denomination – the Seventh-day Adventist church built with the help of Dr. Hunter in her many years, yea decades of working as a key school administrator and school builder, and as a member and representative of her conferences.
Dr. Hunter served as the admired, respected, and trailblazing principal of the Hagley Park Preparatory SDA school, now in its 65th year of service to Christian education. Before that, she labored in service at schools such as Kingsway Hill School in St. Andrew, and at posts in St. Elizabeth, and then St. Mary before reaching Hagley Park when she arrived in Kingston. At Hagley Park, she found a school in disarray, having just lost its principal, a majority of its students, and all but one of its teachers. She changed the school's name, its uniform, tuition rate and schedule and then visited churches to enroll children at a reduced price. She got the parents involved as became her modus operandi in managing classes and schools in her future education assignments. And she aided Adventism in Jamaica through her work as the Hagley Park principal, starting with her first year as principal when she invited the First Governor General of Jamaica, the Hon. Clifford G. Campbell, to her school. Not only was he present, but also Adventist dignitaries and politicians from throughout the area. As such, she proudly promoted Adventism and helped with its advancement in Jamaica as a growing and dominant denomination.
Dr. Hunter brought her talents, ingenuity, grit, wit, charm, and determination to the U.S. in 1965 where she became a citizen in 1972. She brought her son Erdley in '66, her sister Enid in '68 and her former husband Guy W. Hunter (whom she had married in 1962 as Edna I. E. Forrester) along with many adopted sons and other beneficiaries of her Christian largesse to America as she was determined to share the land of great opportunity and potential with as many of her beloved countrymen as she could. Indeed, many are the sons of Jamaica whom Dr. Hunter was personally responsible for bringing to America for better lives and opportunities. She had a huge, caring heart that spoke directly of the character of Christ whom she loved above all else.
In America, Dr. Hunter remained quite busy and focused on her own educational opportunities and achievements. She gained a BA from Newark State College (now Kean University) on June 5, 1969; her Master of Science in Education on June 5, 1971 from Monmouth College (now Monmouth University); and a Doctor of Education in Administration from the City University of Los Angeles in June 1979. What a list of accomplishments given her then age and the fact that she was a woman, black and an immigrant. But obstacles of any sort were never a barrier to Dr. Hunter.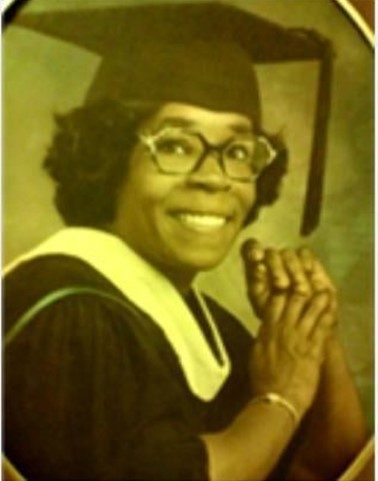 Dr. Hunter lived in Asbury Park, NJ for a time before becoming principal of the Pleasantville, NJ North Main Street Elementary School after teaching for 13 years at Asbury Park's Bangs Avenue and Middle schools. She was a highly effective and beloved teacher in Asbury Park. In the later years of her life until her passing, it was not uncommon for former students from 40 or 50 years before to approach her in a supermarket, at a mall, or on the street with near reverence and great respect as they reintroduced themselves and shared the same stories about how much she cared for them and inspired them to learn, attend school, and excel.
After obtaining her doctorate, Dr. Hunter became the principal of the North Main Street school in 1980. At North Main Street, as with all of her assignments and other responsibilities in both education and the church, she excelled, and she did it largely by example. If you labored, she labored just as hard if not harder. She demonstrated her commitment in every way. One example is reflected in a July 9, 1991 letter from the Pleasantville school district's Superintendent's office wherein she was recognized for her perfect attendance for the '90/'91 school year and it was noted that it was ". . .the fourth time you achieved that honor since the recognition program began . . . Staff absenteeism is a major problem since it causes an interruption in the continuity of instruction for students. It is people like you who help to alleviate this problem and we thank you." Dr. Hunter's business card as the principal of the North Main Street Elementary School in Pleasantville, NJ, a sizeable urban school district with 4 large elementary schools, had a statement printed at the top that spoke volumes concerning her philosophy and commitment to children and education in general: "TWENTY-FIVE YEARS FROM NOW, IT WILL NOT MATTER WHAT MY BANK ACCOUNT WAS, THE SORT OF HOUSE I LIVED IN, OR THE KIND OF CAR I DROVE. BUT THE WORLD MAY BE BETTER, BECAUSE I WAS IMPORTANT IN THE LIFE OF A CHILD."
Dr. Hunter worked tirelessly for Christ, in official and unofficial capacities, primarily as an educator early on in her life. She was particularly effective as a witness for the Gospel with a life in action that almost unfailingly reflected the Christian principles of charity, hard work, perseverance, love, kindness, and good cheer. Certainly, above all else, Dr. Hunter was an Adventist, proud and confident in all things because of her beliefs. In point of fact, the aforementioned article from The Press noted, "Hunter, whose outspoken manner and warmth has endeared her to students and staff says she get her tenacity through religion. 'I'm not afraid to ask President Reagan or Queen Elizabeth to visit our school,' she said. 'I know they are both under God. He comes first, and He gives me the strength to do things I must do, and the things that are right. You don't teach subjects. You teach children. I am so lucky to be doing something that gives me such satisfaction. My philosophy is right in the Bible: Trust in the Lord with all your heart and lean not into thine own understanding. In all ways acknowledge Him, and He shall direct thy paths.' Hunter said. 'HE HAS DIRECTED MY PATH HERE.'"
The lengthy article concluded on those very words as did Dr. Hunter's life to its end. Her greatest work in her estimate was for God. She served in numerous SDA churches and was rebaptized on several occasions as a demonstration of her unfailing devotion to God and as an example to people of how such commitment should be exemplified and shared with others. She was baptized in Jamaica as an Adventist in 1958 and again on November 4, 1995 at the Newtonville First SDA Church, Newtonville, NJ and yet again on July 17, 1999 at the Mt. Olivet SDA church in Neptune, NJ. She helped found the Church of the Oranges in 1978 with 40 other individuals, a church that is large, thriving, and highly esteemed for its work. And she left her mark on each of the other SDA churches that she joined, including her last "assignment" at her beloved Collingwood Park Church and its schools, particularly the Meadow View Junior Academy for which she ceaselessly labored and further supported as a fundraiser, board member, cheerleader, and philanthropist.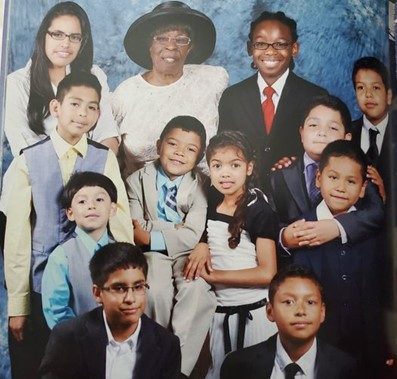 After her retirement, Dr. Hunter's pace didn't slow at all. She was intimately involved in her community and was an admired activist for black political and social causes concerning injustice and political and economic growth. Her oratory skills were demonstrated on December 14, 2000 when the Rev. Al Sharpton was to speak at the large and historic Mt. Pisgah Baptist Church in Asbury Park. With hundreds of people anxiously waiting for his arrival, it came upon Dr. Hunter to give multiple speeches extemporaneously and to act as the event emcee with a Gospel choir and several other speakers at her disposal. And she spoke mightily – a sight to witness -- keeping the large crowd in place and satisfied until Sharpton arrived nearly 2 hours late due to Vice President Gore having capitulated to George W. Bush and Sharpton being called upon by news outlets for comments.
Fortunately, amongst all of the labor that Dr. Hunter discharged on behalf of the Seventh-day Adventist Church, her many schools, and her communities, and despite her exhaustive giving and giving charitably and financially to support and benefit her Church, its many ministries, its schools, her family, individuals and even strangers, she found some time to relax and enjoy her passion for travel and meeting people from different cultures and countries (as to her giving to others, even strangers, one letter found among her possessions dated November 1, 1999 from a student in Red Bank, NJ, reads in part, "My teacher was telling me that someone was giving me a scholarship for school. I was so happy I didn't know who it was but I wanted to meet that person and thank them over and over . . . Again and again I thank you. I am giving you an early invitation to my graduation and looking forward to seeing [sic] on that day." -- that young lady was one of scores of children and young adults financially helped by Dr. Hunter over the years). She travelled to more than 80 countries, primarily in Asia, Australia, Europe, Africa, the West Indies, Central America, and North America. Russia, New Zealand, China, all of the British Isles, Egypt, and Trinidad and Tobago were but a few of the many places she graced with her wit and inquisitive mind. Interestingly, after 9-11, she refused to fly for a while, but that didn't stop her from traveling on this continent, such as on several occasions to the SDA Black Hills Health and Education Center in S. Dakota, or the General Conference gathering in St. Louis where she arrived by bus on each occasion. She even got stuck in a snowstorm with deep snow on one visit to the Black Hills retreat. When it was noted that the Donner party was caught up in a similar snowstorm over a century and a half ago and had to resort to cannibalism for survival, she grinned and said she was never worried, God had her back, and finished the topic with a smile as she said she had "a marvelous time." She was intrepid for sure.
In short, Christian education, serving and championing the black community before Black Lives Matter (BLM) formally took root, the vitality of the several churches of which she was a member and of her churches' conferences and ministries, and the physical and spiritual welfare of others, particularly her family whom she supported throughout her life, spoke well the talk and the walk that Christians are to talk and walk, a language and action that Dr. Hunter demonstrated fluency in. To be sure, Dr. Hunter worked tirelessly for Christ, in official and unofficial capacities, primarily as an educator from early in and throughout her life. She was particularly effective as a witness for the Gospel with a life in action that reflected the Christian principles of charity, hard work, perseverance, love, kindness, and good cheer. She was fiercely proud of her complexion and her people, particularly children and young adults. As the song describes, she was always and will always be young, gifted, and black, and she left us with her soul intact with a legacy of pride and love for her country, her people, her church and most importantly Christian education and children.
Dr. Hunter was predeceased by her beloved son Valentine St. A. Dryden, a U.S. Army and Vietnam veteran. She is survived by countless friends and family, family consisting of those she embraced and loved as if they were her own; family whom she counseled and supported with kindness and charity. And she's survived by the memories of the many churches, congregations, schools, community efforts and agencies whom she gave untiring and totally selfless support and counsel to over the course of her many decades of labor in the vineyard God provided as a service ground for her, one that she embraced as much as she did each of the many years in her nearly 100-year-old, well deserved life. She leaves behind her beloved grandson Erdley Valentine Dryden, Atlanta GA, his sons Taci Dryden, Jersey City, NJ, and Jamaal Dryden, Miami, FL; a beloved niece, Claudette Jones (Denise) in Florida; her adopted children, including her eldest son Pastor Winston S. Stephenson and his wife Gerry, her second oldest son Gilbert Brown and his wife Nicola, her daughter Vangeline Hunter (Babes), and her son Kim A. Fellenz and his wife Kathleen Ann; and her beloved son and district pastor at death, Sadrail Saint-Ulysse and his wife Malou and son Sadou, at whose home she spent many an overnight in love and friendship while traveling and wearing one of her many hats in life as a worker for Christ, in that case as a board member and tireless fundraiser and cheerleader for Meadow View Junior Academy. She is sorely missed by all.
Christian Education is the hallmark of her life and we solicit your continued support and pray that you will continue her legacy by making a donation to the Dr. Edna I. E. Hunter Scholarship Fund to continue her investment in Adventist education at MVJA. You can donate online here  at EIESFund, please indicate in the comment section that the donation is towards this scholarship, or you can donate by mailing a check to the school.