Theresena Desrosiers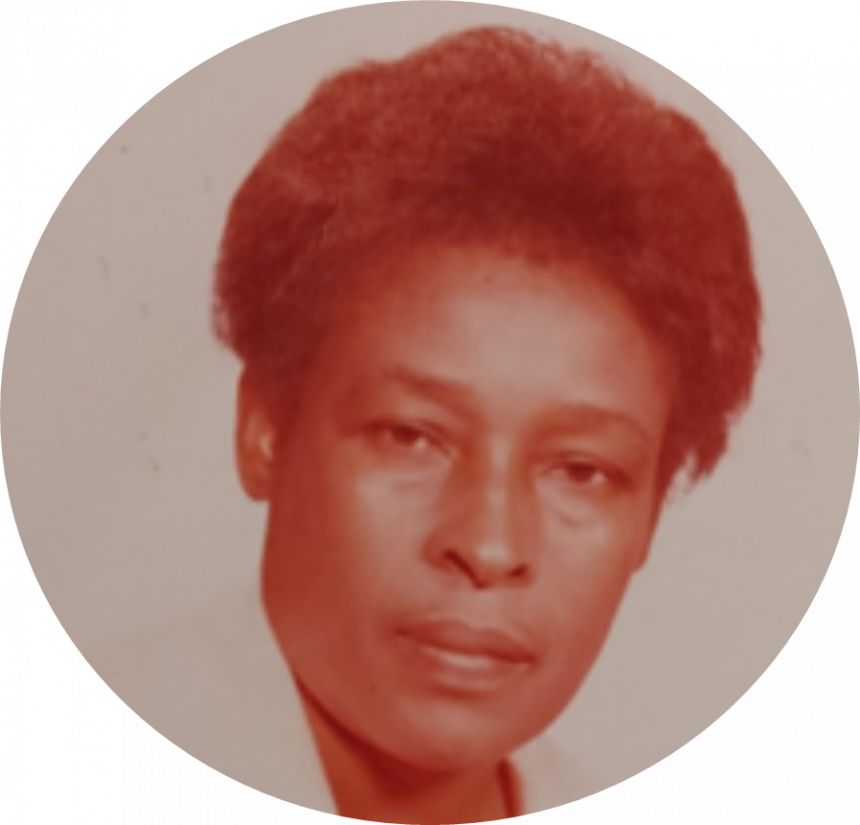 Theresena Desrosiers, known as "Ma" and "Mommy" to her children, and "grandma" and "Mommy" to her grandchildren, "Ma Tante" or "Ninninn" to her nephews and nieces, and "Soeur Teresena" to her loving church family, was well loved by her family whom she loved, prayed for, and spoke of very fondly.

Theresena Desrosiers was born on February 28, 1935 to Theresia Jean Laurent and Job Desrosiers in Arcahaie, which is widely recognized as the City of the Flag, a small rural town known for its plantains and abundance of mangoes and also regarded as a gateway between Northern and Central Haiti. Theresena Desrosiers emigrated to the United States in 1975. She spent her years in the United States living in the beautiful Garden State of New Jersey, where she lived in Jersey City, Tranquility, and Bayonne.

Theresena Desrosiers was very loyal to her God, family, and Church. Born from a devout Catholic family, she became a Seventh-day Adventist in the early1970's and was a pioneer in planting the Philadelphie Seventh-day Adventist French Church in Jersey City, in the New Jersey Conference of Seventh-day Adventists, where she held her membership until her passing.

After working for a number of years at Lincoln Park Care Center as a Certified Nursing Assistant (CNA), she retired in 2000. During her retirement years, she could be found reading her Bible, her Sabbath School quarterly, on the phone with her family and church members. She kept up with the happenings of her dearly beloved homeland, Haiti, which she prayed for until her last days.

Theresena Desrosiers was predeceased by her siblings: Beatrice Desrosiers, Theophanie Celestin, née Desrosiers, Louis-Jean Desrosiers, Ulna Desrosiers, and Marie Tercie Hilaire, née Desrosiers, and is survived by her brother Pierre Fresnel Desrosiers and her children: Sabina Desrosiers, Malou Saint-Ulysse, née Henry, and her husband, Dr. Sadrail Saint-Ulysse, Smith (Baby) Desrosiers, and her cherished goddaughter, whom she loves as her own, Mirette (Miche) Alexandre, and her grandchildren: Kenrick Kelsick, Alex Frederick, Sadrail (Sadou) Saint-Ulysse, Jr., Mystique (Missy) Auguste, and a host of treasured nieces and nephews. Theresena Desrosiers will be sorely missed as we await to reunite with her on the Great Resurrection Morning.
The Theresena Desrosiers Scholarship Fund has been set up to commemorate her love for God's Church and His work and will benefit students of Haitian descents and are in need of financial assistance to attend MVJA. You may donate online here  at TDFund, please indicate in the comment section that the donation is towards this scholarship, or you can donate by mailing a check to the school.